For reinforcement mine shafts series produced for mines the conductors and mine fastening of the profiles of tubular steel square and rectangular according to the project documentation of research institutions and organizations.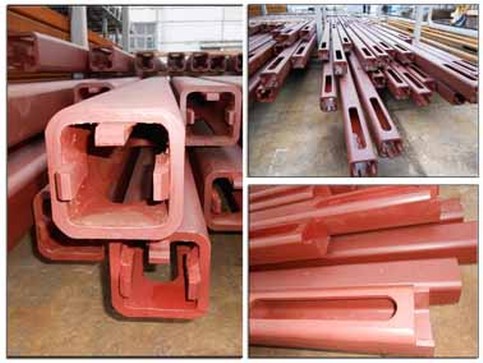 Mine the conductors


Drawing of a typical conductor


Produced the conductors and mine fastening cut lengths from 6 to 12.5 meters with a wall thickness of 10 - 20mm.
Designed for metal reinforcement mine shafts of tubular steel profiles of square or rectangular guarantee increased performance conductors (durability, strength and corrosion resistance and) especially for mines with an aggressive environment.
The lists of profiles produced for tubular conductors and mine fastening listed in the table.