SPA "Dneprofmash" started production of steel square hollow section from 20x20x1,5mm to 350x350x20mm, 420x420x10mm and rectangular hollow section from 30x20x1,5mm to 450x250x20mm, 600x250x10mm for Technical Conditions of Ukraine 27.3-19155426-001-2003 and GOST 8639-82, GOST 8645-68, GOST 30245-2003, formed sections section from 500 square millimeters to 10000 square millimeters, and also produces components for special metal constructions.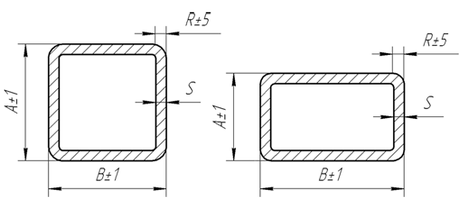 Profiles of tubular steel
square and rectangular


The consumers of steel products are domestic and foreign enterprises of agricultural machinery, cargo and passenger transport, car-and locomotive building, mining and metallurgical equipment, construction and repair organizations.
SPA "Dneprofmash" performs design, manufacture and repair of medium-light-section rolling mills to high-quality and profile shapes, curved profiles and profile tubes, special wire-drawing equipment. Develops technical documentation on the launch pad for the new gauge steel rolling mills. The customers are domestic and foreign steel, steel rolling mills and specialized for the production of metal.