SKID HOT ROLLING PIPES

SPA "Dneprofmash" mastered and produced by water-cooled square pipes for heating and blast furnaces (skid pipes) of 20 steel section 140x140x76x76mm, mer length 4 - 15 meters. Wall thickness is 32mm skid pipes and exceeds all known analogs of Ukrainian origin. Such wall thickness provides increased durability and reliability of the skid pipe.
In agreement with the customer is possible to manufacture skid pipe sections from 112x112mm to 155x155mm.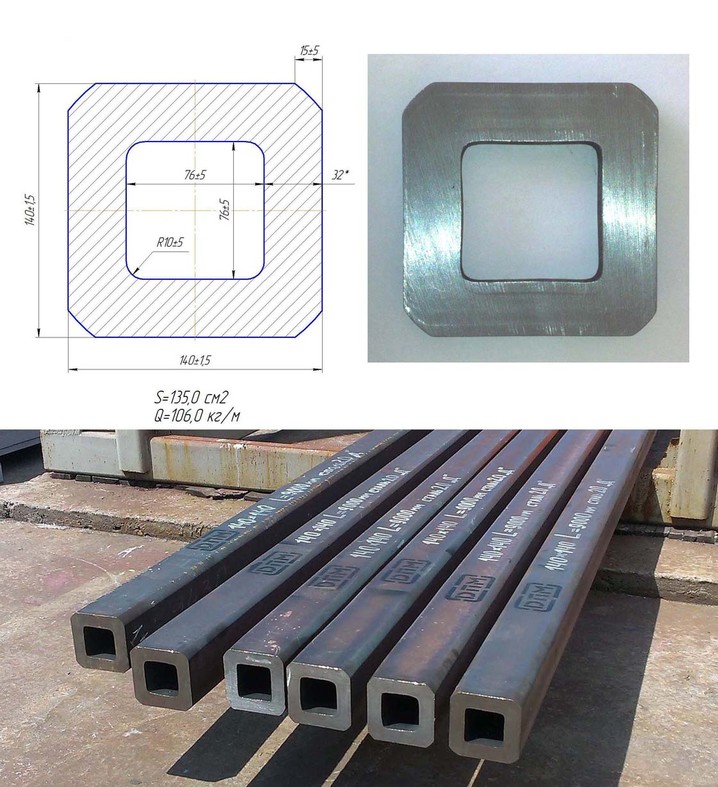 Skid steel pipe 140x140 steel 20