Scientific and Production Association "Dneprofmash" is a multi-enterprise in the field of rolling mills.
For long-term operations team of the company has accumulated vast experience in the field of rolling shaped sections of branch destination, the elements are made of complex steel structures, design and production of special rolling mills and various technological equipment.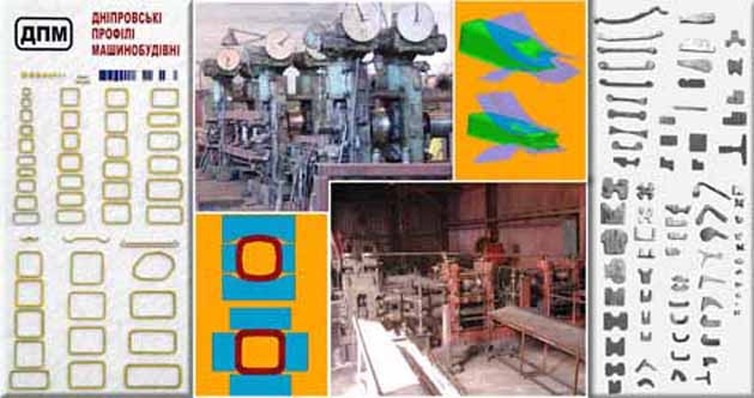 Production of hollow section is connected with certain peculiarities of formation of production, so the company has the necessary equipment and qualified personnel, as well as the necessary production facilities to accommodate additional equipment, warehouses billets and finished products.
The total tonnage of range of parties annual volume of steel profiles up to 25 tons is more than 500 sizes.
Distinctive feature of the elements of complex steel structures is:
- rolling steel shapes custom sizes and fabrication of structural elements of the profiles according to customer requirements;
- the use of high-quality structural steel depending on the application and the operating conditions of metal;
- flexible terms and individual attention to the volume of shipments.